The Pulvertaft Archive Volume Three

As originally researched and compiled by Rear Admiral D.M.Pulvertaft CB
See More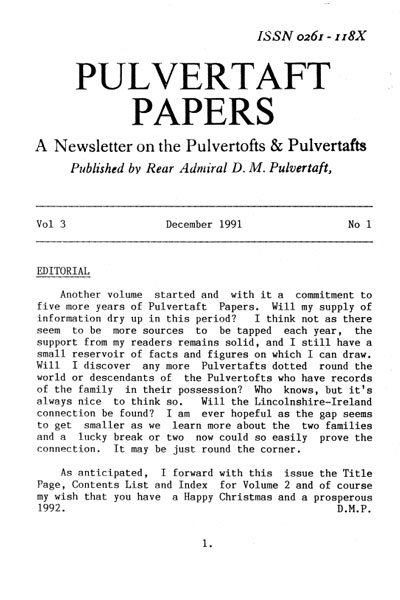 Pulvertaft Papers Volume Three
1991-1996
The Pulvertaft Papers were written and printed by Rear Admiral D. M. Pulvertaft, R.N. from 1981 to 2005, and consist of four volumes each containing ten editions. Each volume has a table of contents and index.
The Pulvertaft Papers. Volume 1
1991-1996
Please click the images to view a PDF of the original material.